USFR 082920 - 90 day forecast Mike Hoffman
What does the fall forecast look like for the 2020 crop? U.S. Farm Report meteorologist Mike Hoffman thinks it could be a mild fall. ( Elsburgh Clarke )
September weather can make or break test weight for corn. While a frost in 2019 hurt some of the crop, farmers in previous years have been a September that brings the crop heat, a good combination for crops that had plenty of moisture.
So, what does the fall forecast look like for the 2020 crop? U.S. Farm Report meteorologist Mike Hoffman thinks it could be a mild fall.
"I'm going below normal for a small part of the Northern Plains, otherwise above normal temperatures mainly east and west and normal everywhere else," says Hoffman.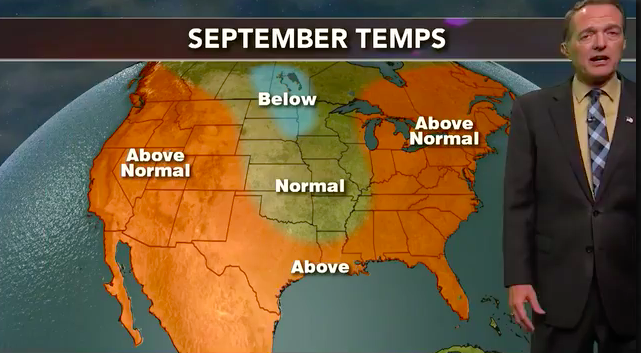 His October forecast has much more of the same in store, forecasting normal to above normal temperatures for most of the country.
"In October, temperatures look to be above normal right along the East Coast, and basically from Wyoming Colorado, West Texas westward above normal," he says. "Then, it looks to be near normal through most of the Corn Belt. "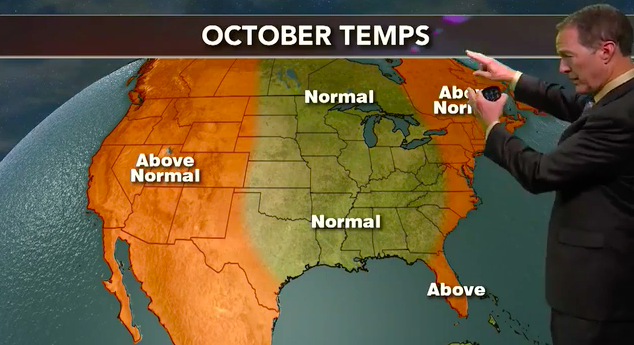 November could also greet the U.S. with mild temperatures, good news for farmers working to finish up harvest.
"November temperatures look above normal in most of the lower 48 to me, and near normal in the southeast and the Northwest."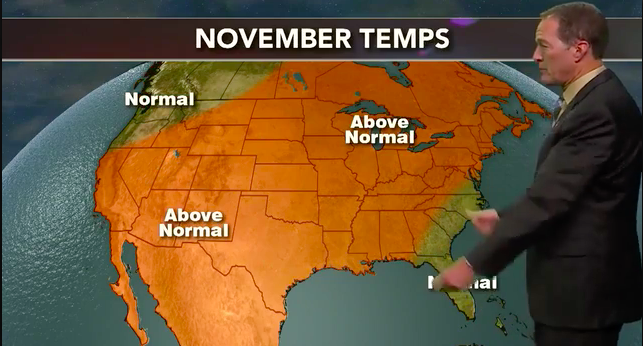 Hoffman's precipitation forecast over the next 90 days looks to be more mixed. While it's not good news for drought-stricken areas in the South, it may help farmers trying to harvest what's left of the 2020 cotton crop.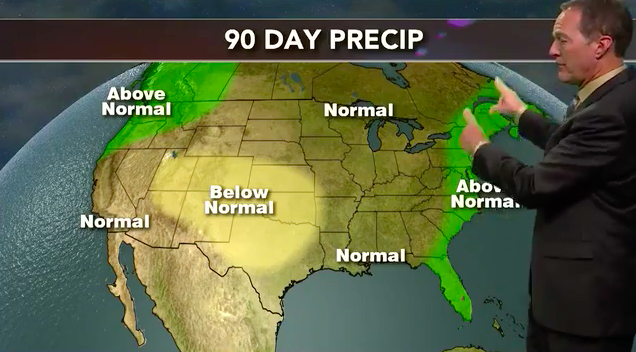 "The 90-day perception precipitation shows below normal in those drought areas, unfortunately, of Texas and into the Four Corner Region as well as Kansas and Oklahoma," he says. Then, it looks to be above normal along the Eastern Aeaboard and in the Northwestern portions of the United States."