In theory, adding a value-added enterprise sounds like the perfect reaction to low commodity prices. ( AgWeb )
In theory, adding a value-added enterprise sounds like the perfect reaction to low commodity prices. Maybe you could grow 20 acres of hemp or start raising a specialty livestock breed to meet a growing ethnic population's appetite. You could even start direct marketing one of your commodities.
Diversified farms tend to enjoy better resource use, additional revenue and growth opportunities, says Bret Oelke, farm management coach with Innovus Agra. 
But, adding a new venture could also tank your business.
"With margins shrinking for typical commodity producers, an increasing number of traditional producers are likely to start looking at ways to add to their revenue base through value-added activities," says Danny Klinefelter, professor emeritus and Extension economist at Texas A&M University. "Unfortunately, for every one of these efforts that succeed, another fails."
Before you jump into a new venture, Klinefelter says, ask yourself the following questions to analyze and evaluate the opportunity. 
Do you have a business plan that articulates your strategy? Does the plan realistically address the major "what ifs" and contingencies, including an exit strategy? "A well-defined vision is important, but there is sometimes a fine line between a vision and a hallucination," Klinefelter says.
What are your financial goals and objectives? What is the breakeven level of sales? Do you have adequate equity and liquidity to handle a delay in profits?
What are the overall market trends and forces driving expectations? "Great ideas can fail simply because they are implemented at the wrong time or in the wrong place," he says. "In analyzing trends and drivers, it is important to recognize the rate of change can be exponential rather than linear."
Will you need to invest in equipment and facilities? Do those assets have alternative uses? Will these assets be owned or leased?
Is the venture's success dependent on a single or few buyers? How viable are critical partners and can they be trusted? 
Will the venture involve food processing? Do you know all of the food safety protocols and risks if protocols are broken?
What are the risks and requirements associated with government programs and regulations? This includes everything from licensing, permitting and compliance issues.
Are their state or local economic development incentives that you could take advantage of?
Do you have adequate liability insurance, and what is covered with your policy?
Analyze these questions yourself, but also get input from your lender, CPA and other trusted advisors, Klinefelter recommends. These are major decisions, especially when profits are limited.
"The importance of conducting a comprehensive analysis can't be overstated," he says. "Producers need to recognize that many of the quickest payoff opportunities will be in response to what's hot at the moment. The mainstream and social media will also play a bigger role in influencing consumer opinions and will need to be employed and monitored closely."
Learn more about diversification and new business ideas at the 2020 Top Producer Summit. Register at TPSummit.com.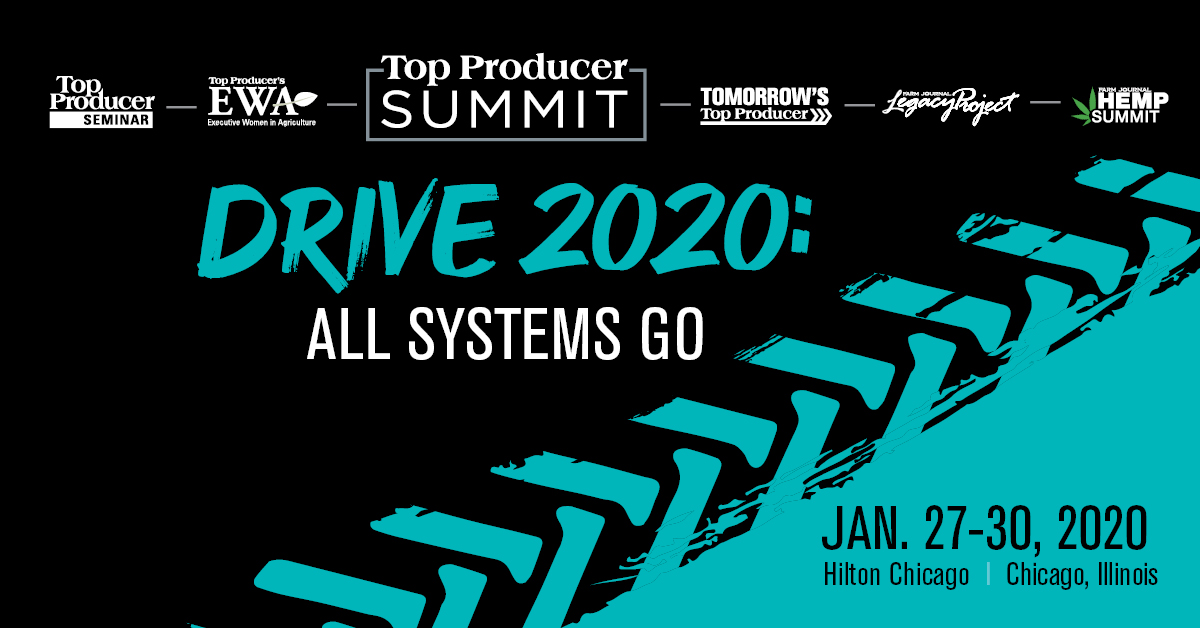 Read More
How to Reduce Your Diversification Risks
10 Questions To Answer Before You Expand Your Farm
Read more from Top Producer.