( Pexels )
Did you know more than 11% of farmers are veterans? There are more than 370,000 farmer-veterans living in rural America today.
The ag industry, universities and citizens are honoring veterans today through a variety of initiatives and celebrations. Here are three examples:
Texas A&M honors veterans.
The university Extension programs such as Texas AgrAbility, Battleground to Breaking Ground and the Texas Military program help servicemen and women reach after-service goals, particularly veterans interested in starting an ag-related business.
"We owe a great debt to those people who have served and sacrificed for this country through their military service," said Patrick Stover, vice-chancellor at the College of Agriculture and Life Sciences and director of Texas A&M AgriLife Research, in a recent press release. "We provide assistance to both active duty and veteran military members, which we hope will serve them as well as they have served our country."
The AgriLife Extension program at Texas A&M helps provide education to current and former military families. AgrAbility helps injured or disabled vets stay in agriculture. The Battleground to Breaking Ground project helps veterans navigate Farm Service Agency (FSA) loan programs and helped develop the Veteran Farmer Streamlined Eligibility Program to increase military veteran access to FSA loans.
Kubota awards five tractors to veterans.
For the second year, Kubota honors five veterans in its "Geared to Give" program in partnership with the Farmer Veteran Coalition. The 2019 program received hundreds of applications and the company selected one recipient from each of Kubota's five operating divisions.
Western division: Soraya Pellan, retired U.S. Air Force who served 20 years in the medical service field. She farms just outside of Omaha, Neb. where she grows alfalfa hay for dairies and horse farms in her area. Pellan and her husband recently took over the 74-acre farm that's been in his family for more than 100 years. They reside in both Omaha, Neb. and Folsom, Cali.
Central division: U.S. Army veteran Stephen Carter was deployed to Afghanistan twice in support of Operation Enduring Freedom. Today he and his wife own and operate Twisted Acres Farm, a 45-acre dairy goat operation in Bristow, Ok. In addition to goats, the family raises cows, kunekune pigs and produce products such as caramels, goat milk and goat milk soap.
Midwest division: After graduating from West Point and serving five deployments to Afghanistan and Jordan in support of Operation Enduring Freedom, Army veteran Jake Sass grows hops in Chatfield, Minn. Their farm called Civil Sass Hops is a three-acre hops yard that is an arm of Hillside Farms, their generational family farm.
Northern division: Brian McClintock is an Army veteran who operates the Tenpenny Farm in Gardners, Penn. with his wife, Alicia, who is an Army National Guard veteran. They raise and sell Boer goats, grow produce and small crops, sell firewood and make handmade crafts. McClintock served one deployment to Afghanistan in Operation Enduring Freedom.
Southeast division: U.S. Marine Corp veteran Russell Guzzetta served in the Gulf War in support of Operation Desert Storm and Operation Desert Shield. He and his wife own and operate Country Song Farm in Lithia, Fla. They grow cut flowers including sunflowers and zinnias and provide bouquets in their community.
"This program empowers farmer veterans to achieve their dreams," said Alex Woods, Kubota vice president of sales operations, supply chain and parts.
Farmer Veteran Coalition (FVC) aims to support farmer veterans.
FVC supports more than 17,500 farmer-veteran members across the U.S. from all military branches. The coalition has a variety of initiatives they support to assist farmer-veterans or veterans who want to get involved in agriculture.
The Homegrown by Heroes certification that FVC helps support is the official farmer veteran branding program. Food and products with the label are grown by one of the 1,800 farmer veterans certified in the program nationwide.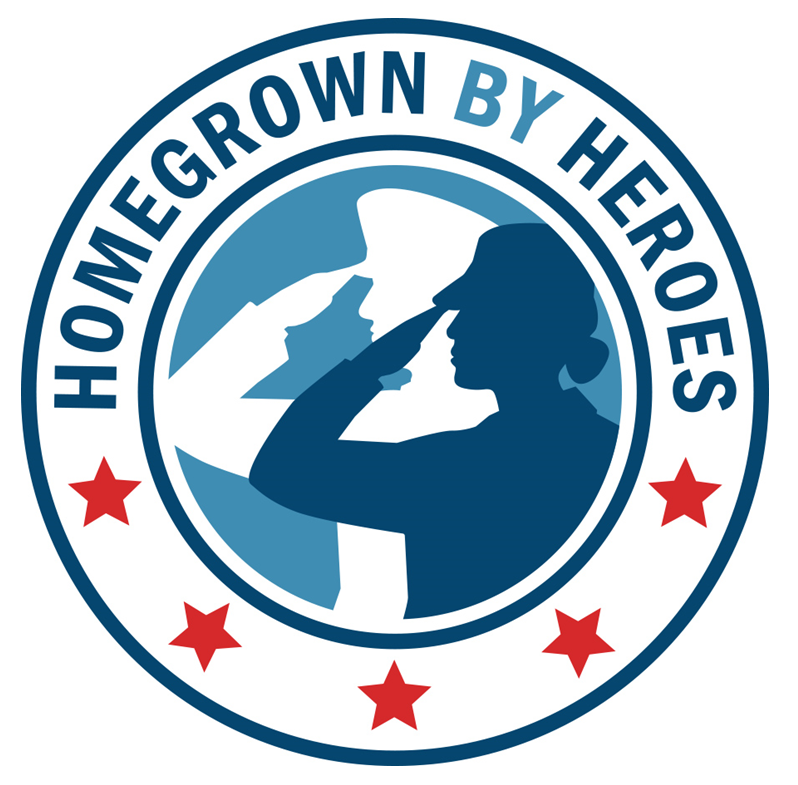 In further support of the Homegrown by Heroes program, FVC is launching Homegrown by Heroes Search Database. This allows consumers to search by zip code for local products grown by veterans.
The group is gearing up for its 5th national Farmer Veteran Stakeholders Conference in Texas. Called "Lone Star & Stripes," it's a gathering for those interested in military-to-agriculture.
"We cultivate a new generation of farmers and food leaders by supporting these veteran men and women returning home to our most rural communities, and who are choosing to continue their service to our country—once by defending it and now a second time by feeding it."