"We take a lot of pride in being easy to do business with," says Connor Lankford, precision ag manager at Valley Agronomics. "Our vision is to be the company of choice." 
That vision and mission had the Valley Ag team exploring when and how to embrace digital tools. The Valley Ag team are industry leaders in adopting technology tools. They were the 2018 Precision Impact Award winner. Thinking of ways to solve problems with technology comes naturally. 
On March 30, they announced the release of a Grower Portal, all branded with Valley Ag, and developed by AgVend. 
"What tipped us over the edge was that we see this as another way to provide convenience and ease in doing business with customer," Lankford says. 
While AgVend first carved out its business with its online marketplace platform and then retailer storefronts, Valley Ag is the first customer to go live with a Grower Portal, its newest product. 
"We made a shift in the focus of our business," says AgVend Co-Founder and CEO Alexander Reichert. "There is definitely a segment of growers in the market today who want to do business in a transactional online marketplace format, but it's a small percentage overall, albeit increasing.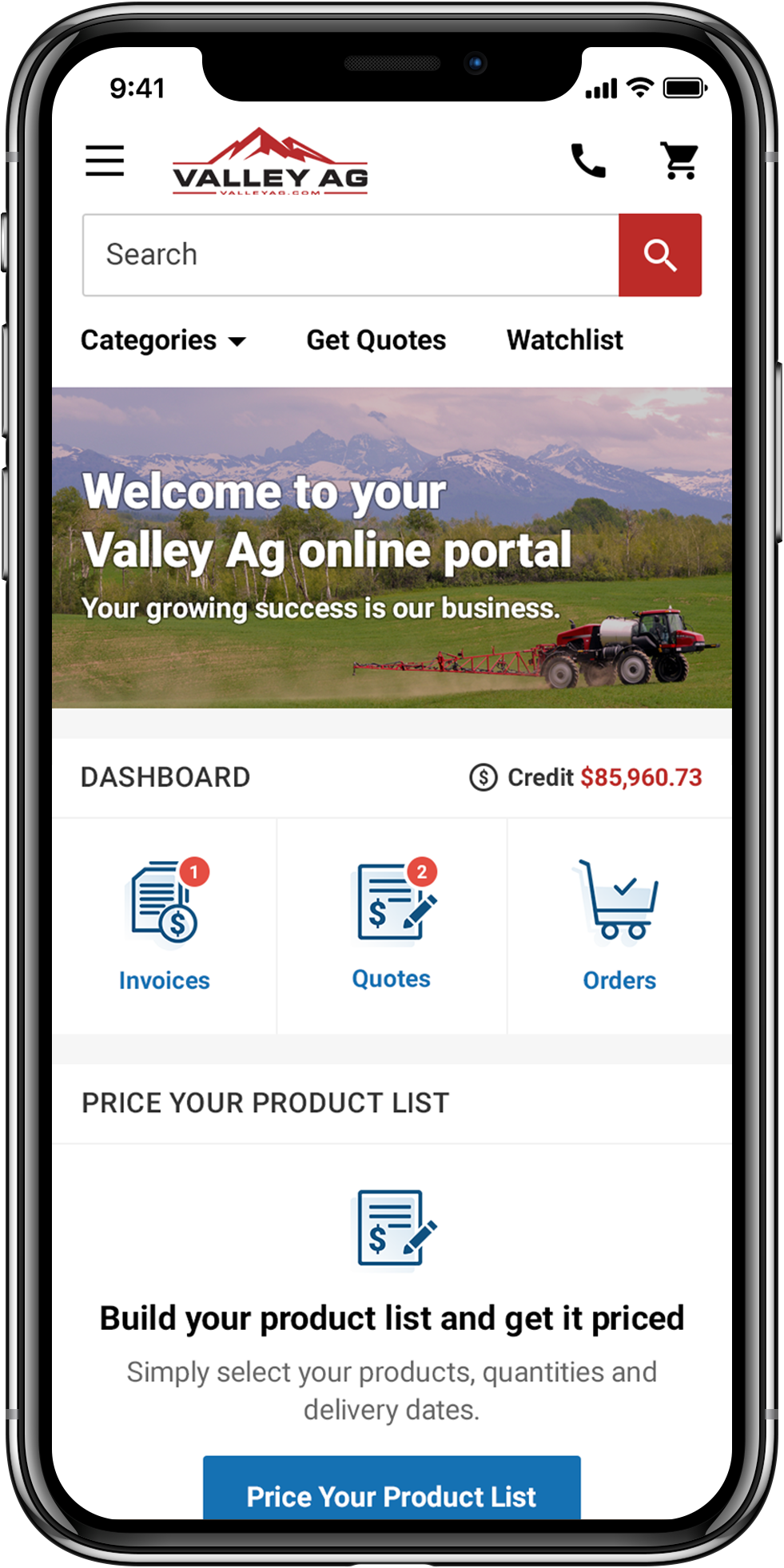 Reichert sees an increased percentage of farmers eager and wanting to engage with their retailers in digital business tools. Thus, AgVend is offering ag retailers different tiers of features in their Grower Portal offering. Valley Ag is using every tool in that toolbox. 
"We want to design products and experiences that work for retailers and their growers," says product marketing manager for AgVend Anna Cardoze. "The Grower Portal, powered by AgVend, gives them an opportunity to communicate and connect digitally to create an omnichannel experience."
Since Valley Ag is already highly engaged in digital tools for precision ag, agronomy, and ERP, it's paramount that the new Grower Portal is able to integrate all of their existing software.
"We didn't want to reinvent our processes," Lankford says. "When an order comes in, it comes in as an Agvance sales order, so the process to our fulfillment team looks the same." Additionally, AgWorld, the platform used for their agronomy and precision ag efforts, was an important part to integrate with the new process.
The grower portal is designed with a mobile app, for ease of use by the customer and the retailer. 
"We are measuring success with grower engagement. So, if in six months 50% of the growers we've invited will have signed up and gotten in the portal, that's a success. We're also watching for app downloads," Lankford says. We're interested to watch how sales come through, but less concerned about the number of sales." 
After months of developing this portal and hosting meetings to introduce the internal team to the product, Lankford says it feels like an extension of the business. 
"It's important to continue to connect growers with the retail location and agronomists they do business with," he says. "It's an easy to use tool to get information on products, communicate with crop advisors, make payments online, and simplify a lot of our interactions." 
Lankford and the team expect the product group with the largest number of orders to be crop protection, but they offer pricing on all products, except for corn seed.
"There are parts of this pathway where we want to crawl before we walk, and walk before we run," Lankford says. 
Cardoze encourages retailers to lean into the change of bringing more of their business and customer interaction online. 
"In general, change is a challenge, and Grower Portals do change how retailers do their business," she says. "But we can demonstrate the value it adds—and not just for the grower, but the tools and opportunities for efficiencies for the retailer as well."