Presented by ARA's Daren Coppock, Kelly Farrell accepts the 2019 Jack Eberspacher Lifetime Achievement Award on behalf of her father, Ron Farrell. ( Zimm Comm )
The Agricultural Retailers Association (ARA) honored Farrell Growth Group President Ron Farrell with the 2019 Jack Eberspacher Lifetime Achievement Award, ARA's highest individual honor.
"Ron's leadership within the ag retail community has led him to be widely known as one of the most knowledgeable experts in the industry," ARA President and CEO Daren Coppock said in a news release. "But it is his willingness to share his expertise through outlets such as Farrell Growth Group, AgExcellence and CoExcellence that makes him an exemplary honoree of this award."
Farrell was recognized during the 2019 ARA Conference & Expo for his "steadfast contributions to ARA activities and his role in fundamentally advancing ag retail that has stood the test of time."
Accepting the award on his behalf was his daughter, Kelly Farrell. She said, "Dad is truly honored to be receiving this award named for Jack Eberspacher, a tireless advocate for our industry."
The ARA Lifetime Achievement Award was established in 2001 and renamed in 2010 to honor the late Jack Eberspacher, who served as ARA president and CEO from 2001 until his death in 2009, and his career-spanning achievements and contributions to the agricultural retail industry.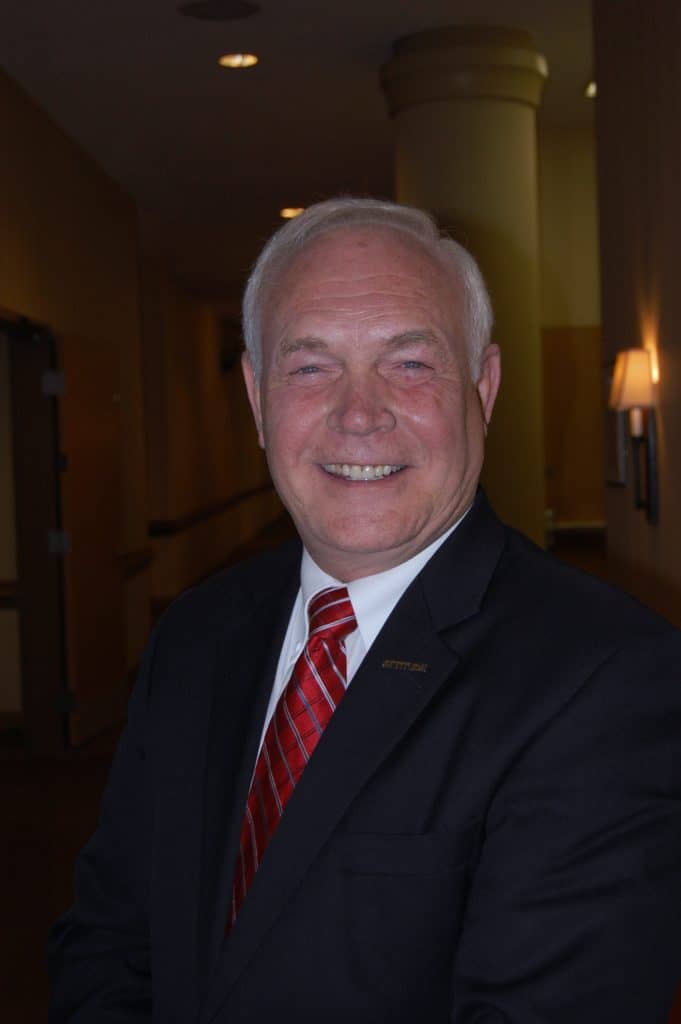 She continued, "Dad would want me to thank his colleagues and friends in this room who work hard for the betterment of the industry. He loves agriculture and, specifically, the ag retail industry and he believes in the services we provide to our nation's farmers."
During her time at the podium, Kelly also shared this quote from Steve Watts, a partner at Farrell Growth Group, "Ron Farrell is one of those unique individuals who possesses the ability to make every person he comes in contact with feel like they are the most important person in the room. His genuine interest in others, his charisma, and his tireless work effort binds people to him and his ideas and has made him a force and one of the most well-known people in our industry. Ron Farrell is a truly special human being who has had a profound impact on the crop input industry and the people who participate in it."
Farrell Growth Group is an agribusiness consulting firm comprised of quality professionals with the mission to contribute to each customer's success by understanding their goals and objectives, providing industry insight and foresight, and developing tools and strategies that assist them in their strive for profitable and sustainable growth.