Secretary Sonny Perdue visited Kansas City, Mo. Friday to tour the new USDA offices.
Before announcing their move to Kansas City, Mo., the Economic Research Service (ERS) and National Institute for Food and Agriculture (NIFA) were the only two USDA agencies that were not represented outside of DC.
Positioning the offices in Kansas City, Mo., puts researchers within a three-hour drive of nine different land-grant universities. There are 22 colleges with ag programs in the state of Missouri, which Missouri Governor Mike Parson says makes attracting the right talent for ERS and NIFA positions that much easier.
"There were 136 expressions of interest when we started this move and we had to filter through all those and it came down to [Kansas City]," Perdue said at a press conference in ERS and NIFA's new headquarters. The three finalists were Indianapolis, Ind., Raleigh, NC., and Kansas City, Mo.
When the move—if finalized—and staff positions are filled, it'll bring between 600 and 700 new jobs. The agencies are actively hosting career fairs and posting new openings on the website to get these positions filled in an expedient manner.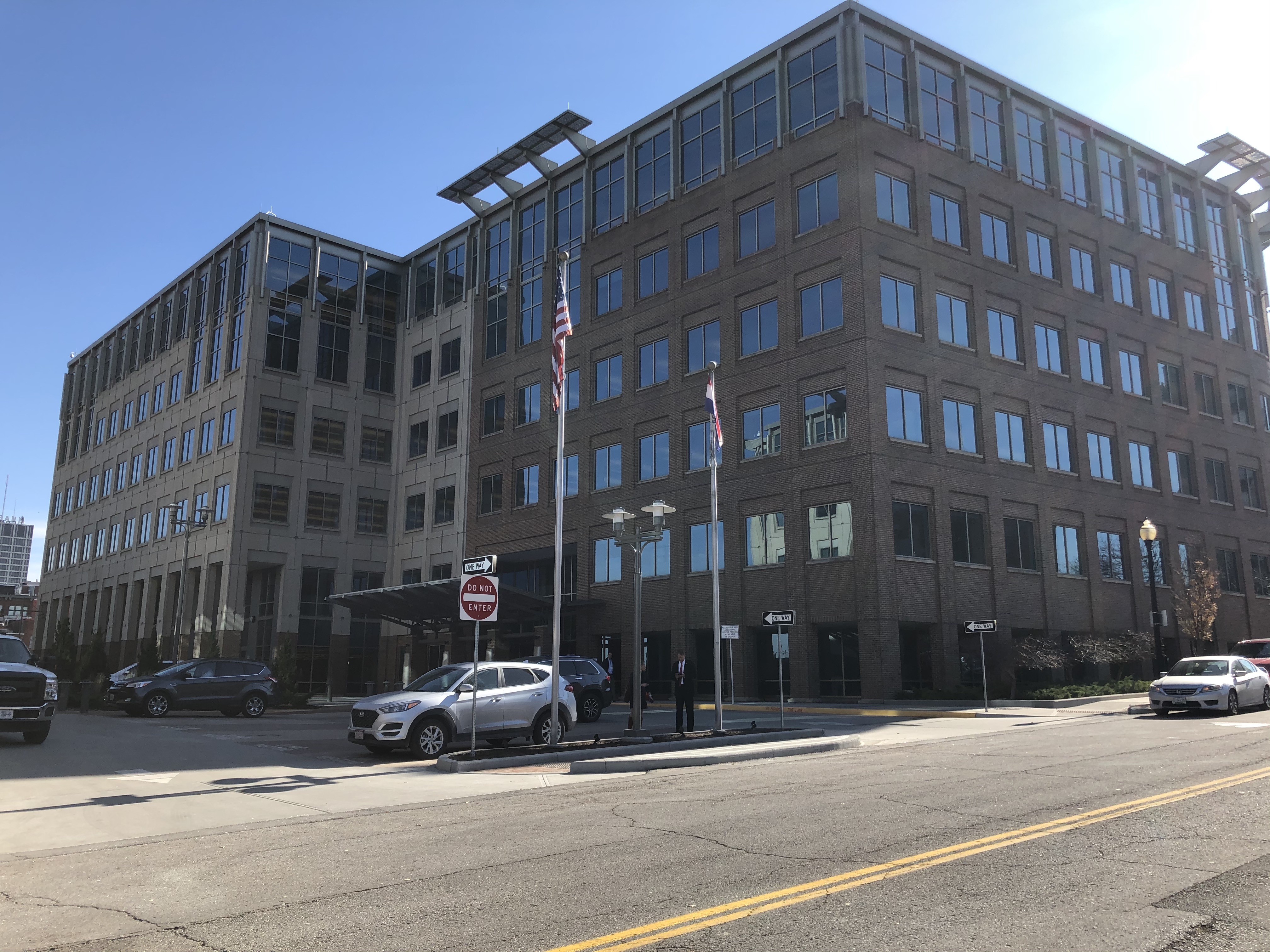 New USDA office building in Kansas City, Mo.       C: Sonja Begemann
"The quality and quantity of those people interested in jobs has exceeded our expectations," Perdue says. "We'd already posted 107 different jobs and we've got over 6,000 applications."
He anticipates the agencies will be fully staffed by the first quarter of 2020.
Move could present challenges.
Because some researchers chose not to move from Washington D.C. to Kansas City, the question remains will institutional knowledge be lost? Will the agencies experience inefficiencies during the learning curve?
"Economic Research Services is really a project-by-project performance area, so while there probably is some loss of institutional memory, it's not like it's a job that you do on a repetitive basis," Perdue says. "I'm not at all concerned about the loss of institutional memory."
The move to Kansas City puts researchers closer to farmers—something Perdue says will only be a benefit to their research and farmer experiences.
"You can go out and visit and talk to the people on the ground about what their needs are," he says. "If you're doing fact-based, data-driven research, that's the best kind of research you can get."
For more news visit: