Last week a star-studded concert with headliner Lee Brice marked the end of a 10-day New American Farm Show. The three-part event kicked off with the Pro Farmer Crop Tour, followed by Farm Journal Field Days and wrapped with the #FarmON Concert, with proceeds benefiting the National 4-H Council's FOURWARD Fund.
More than 50,000 farmers and ranchers from all 50 states raised their hand to engage in the interactive farm show experience. The New American Farm Show included live crop reports and analysis, dynamic content, live discussion and virtual networking opportunities—all available on demand here.
In a survey provided to virtual participants shared their take on the new farm show format: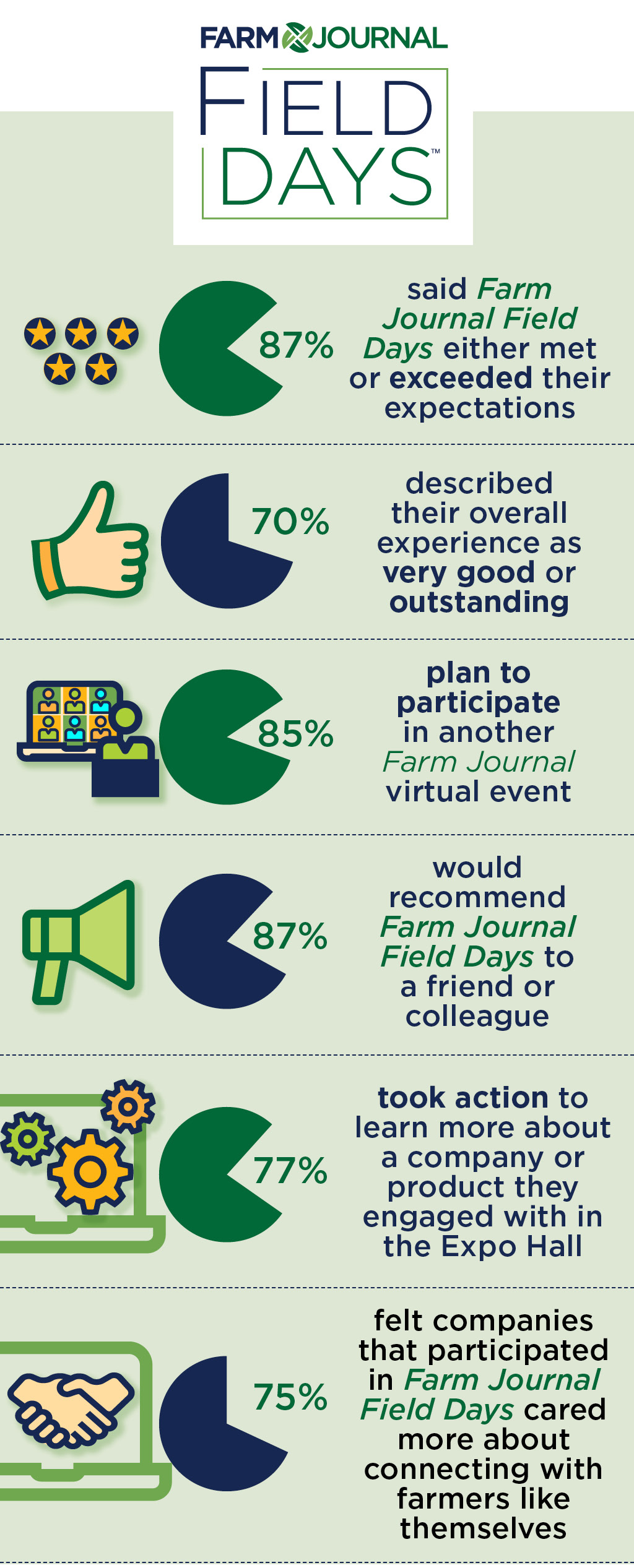 "Both producers and exhibitors had fun with our New American Farm Show, Field Days and the #FarmON Benefit Concert, but they also conducted business exponentially more efficiently than ever before," says Farm Journal CEO Andy Weber. "That's a trend that's here to stay."
This year's show will serve as a template for the future of virtual events and Farm Journal programs.
"From live broadcasts to thousands of viewers during Pro Farmer Crop Tour to the wide range of specialized content tailored to multiple segments of the industry for Farm Journal Field Days, our team fulfilled the Farm Journal mission of service journalism and providing the information and resources our industry needs," says Charlene Finck, President of Farm Journal. "Giving back to agriculture's future through the support generated by the #FarmON Benefit Concert was a true honor for us and sets the standard for how we will use Farm Journal's omnichannel media platforms to rally and unite agriculture around a common cause in the future."
If you missed the show, or parts of the show, be sure to check out the content on demand anytime, anywhere.