The grain markets had several drivers this week, including daily reports from the Pro Farmer Crop Tour, more big purchases from China and continued uncertainty of the crop damage in Iowa. ( AgWeb )
The grain markets had several drivers this week, including daily reports from the Pro Farmer Crop Tour, more big purchases from China and continued uncertainty of the crop damage in Iowa.
December corn prices were up 2.5¢ and November soybean prices were up 6¢ for the week ending Aug. 21. September wheat prices were up 27¢.
This week the Pro Farmer Crop Tour 
Here are Pro Farmer's estimates for corn and soybean production:
Corn:  Pro Farmer estimates the 2020 U.S. corn crop at 14.820 billion bu. based on an average yield of 177.5 bu. per acre. That would be down from USDA's August estimate of 181.8 bu. per acre. 
Soybeans:  Pro Farmer estimates the 2020 U.S. soybean crop at 4.362 billion bu. with a national average yield of 52.5 bu. per acre, down from the 53.3 bu. per acre USDA estimated Aug. 12.
Read more: Pro Farmer: Corn and Soybean Yields Expected to be Lower than USDA Estimates
Derecho damage coupled with drought conditions in Iowa pull the national average yields down. Yet, Jerry Gulke, president of the Gulke Group, was a little surprised by the yields. 
"They were on the lower end of what I would expect them to come up with given some of the good crops they saw in Minnesota and South Dakota, and maybe Ohio, which were well above last year," he says. "That sets the bar a little bit higher for what the price of grain should be."
Gulke says the market may think Pro Farmer's estimates are too light and USDA's estimates are too heavy – and somewhere in the middle is the truth.
"The good news is the crops didn't get any bigger," he says. "We won't have the large surpluses that we thought that we were going to have just 10 days ago."
With the Pro Farmer Crop Tour in the past, Gulke is watching further developments with the U.S. and Chinese trade talks.
"It's going to be pretty hard for us to complain about what China has not done when it comes to buying grain," he says. "They bought a chunk of grain again Friday morning – 400,000 metric tons or corn and 400,000 metric tons of beans."
Gulke is also watching how the Risk Management Agency will handle the claims from the crop damage in Iowa.
Technically Speaking by Jerry Gulke
Chicago wheat has been in a downtrend since the early start of 2020. Price rallies have tried extending in length only to be turned back repeatedly from the downtrend, making the downtrend more and more sustainable. Price tried to exceed resistance in February, March, April and for nearly three weeks in July, only to be turned back. 
In my book "Technical Analysis: Fundamentally Easy," one of the criteria to breaking a trend is for a price to close twice in a row above or below the prevailing trend. Not one time was wheat successful in doing so.
This week's close is interesting and possibly exciting. Not only did wheat rally over 20¢ for the week and closed on the highs, it did so adding to the impressive turnaround on Aug. 12 (the last USDA report). Once again, can it close twice about the downtrend and maintain such a breakout?  
The technical action following the report was significant enough to justify lifting significant hedge coverage. All this occurred while lagging wheat crop data out of Russia continued to support price. In daily key reversal higher in the U.S. Dollar may hint to buyers on the sidelines that all things being equal, wheat is still cheap and could rise in price via a stronger dollar as well. 
Next week will determine wheat's fate. It seems and given this week's lows in corn and soybeans another benchmark that, given the friendly slant to the Pro Farmer corn and soybean yields, the market should find support. If that support does not hold, it suggests the trade believes the Pro Farmer estimates are too low with respect to final USDA numbers. 
 
---
Join us virtually for the 28th Annual Pro Farmer Crop Tour, which is part of Farm Journal Field Days. This event will provide you with opportunities to learn more about the expected 2020 corn and soybean yields. Register now!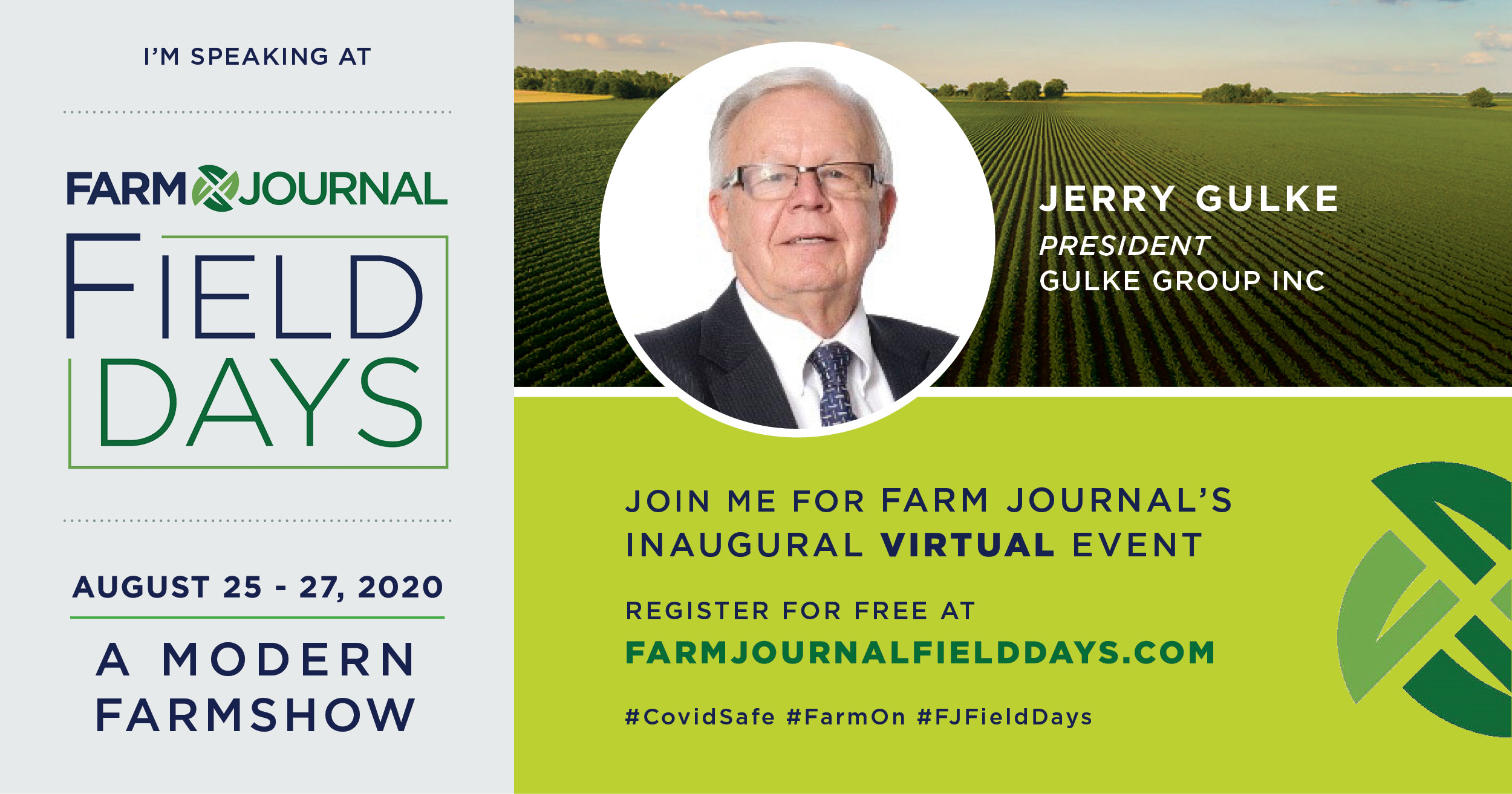 Read More
Jerry Gulke: Will USDA Report Cause Pre-Harvest Lows?
Find more written and audio commentary from Gulke at AgWeb.com/Gulke
Check the latest market prices in AgWeb's Commodity Markets Center.
Jerry Gulke farms in Illinois and North Dakota. He is president of Gulke Group. Disclaimer: There is substantial risk of loss in trading futures or options, and each investor and trader must consider whether this is a suitable investment. There is no guarantee the advice we give will result in profitable trades. Past performance is not indicative of future results.