GSI Intersystems, a brand of AGCO, has partnered with two ag cooperatives in Minnesota– Farmer's Co-Op Oil in Clara City and Meadowland Farmers Coop in Russell–to build high-capacity dry fertilizer systems. 
The company says these facilities provide greater speed and efficiency to serve farmers featuring advanced blending towers that provide double the speed of standard blending towers. Farmer's Co-Op Oil more than doubled its capacities going from 5,000 tons to now 13,000 tons. 
"We're now able to load trucks in about half the time it took at our previous facility," Brad Hebrink, general manager at Farmer's Co-op Oil said in a news release. "The faster equipment and higher capacity provide much greater efficiency. "During planting season, the crop gets put in fast. We couldn't receive fertilizer fast enough and had to purchase 30% of our fertilizer in-season. Now it is received, mixed and out the door much faster."
The GSI towers have 250 tons of total capacity with stainless steel bins customized to hold the multiple products needed. The tower design includes sensors to provide continuous flow throughout the system. Each tower had two 8-ton capacity weigh hoppers. The weigh hoppers also have continuous flow to reduce weighing time, so that while one batch is being weighed, another is being mixed in the blender below. 
"The tower can fill up to thirteen 24-ton trucks with custom fertilizer batches in one hour and sustain that rate for a full day, providing shorter wait times," Nate Reznechek, GSI's crop nutrient equipment sales director said in a news release. "Product flows from the top of the tower, gets blended and impregnated, and loaded into the truck in less than five minutes. In some cases, even faster."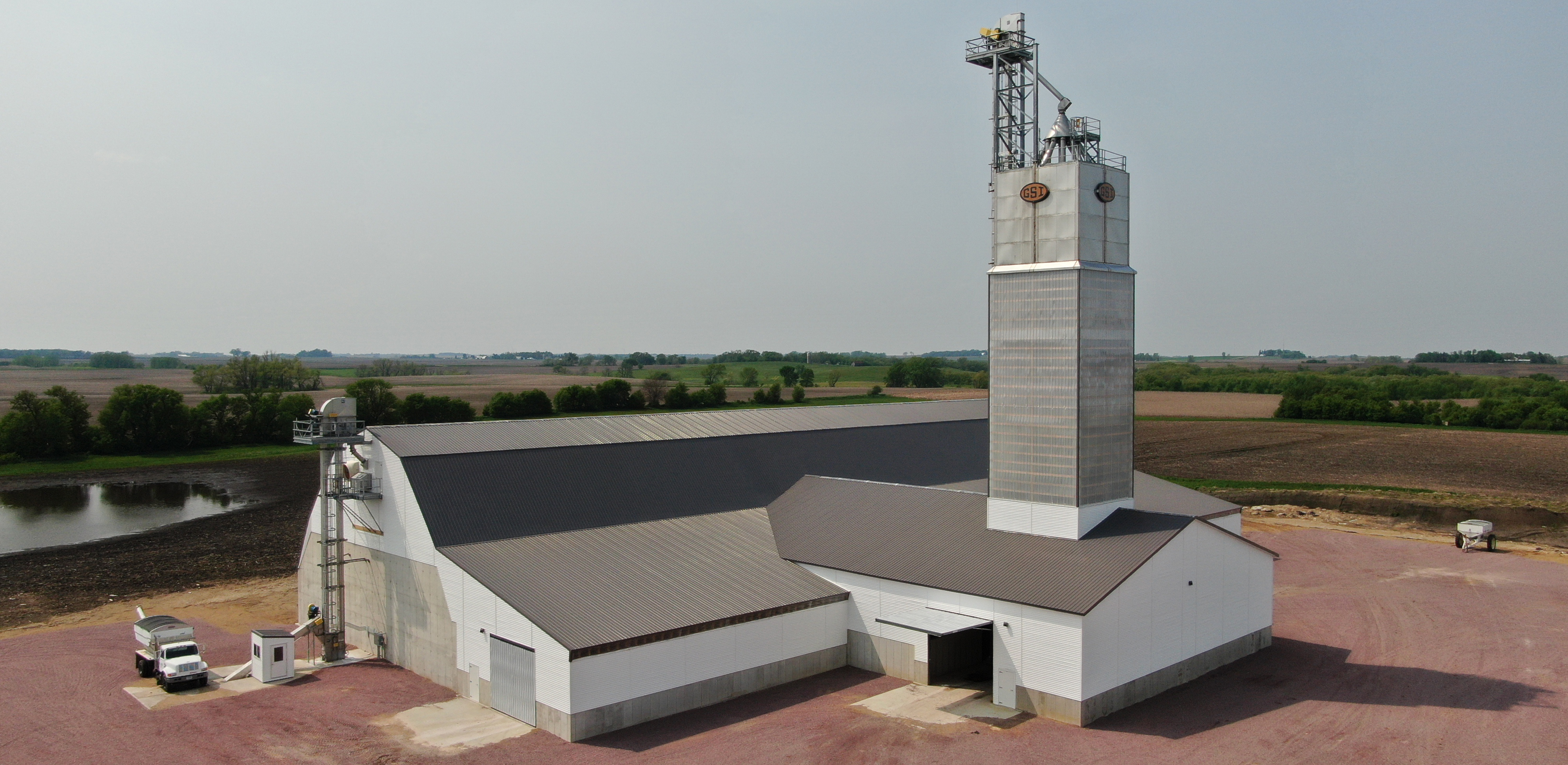 Meadowland Farmers Coop increased its capacity even greater from 1,200 to 14,000 tons.
"We like the efficiency of the high-speed blender to be able to get trucks in and out in a timely manner," Mark Dunn, location manager at Meadowland Farmers Coop said. "It also provides a cost savings since we can now operate with fewer trucks. With the high-intensity mixer, we can blend a batch in 45 seconds to a minute, compared to 2½ minutes which is standard in the industry."