"People hear the story and at first they can't believe it's happened, but I think the public should know about every detail of what their officials are doing in secret; let it all hang out for everyone to see," says Terry Rainwaters. ( Institute for Justice )
Open Fields is going to court. The Tennessee Wildlife Resources Agency's (TWRA) motion to toss a lawsuit from Tennessee landowners Terry Rainwaters and Hunter Hollingsworth has been denied (Aug. 17) by Benton County Circuit Court Judge Charles McGinley.
Beginning in 2017, Rainwaters and Hollingsworth discovered multiple trail cameras on their private property, placed by TWRA officials. The two landowners are taking their case to state court, backed by the Institute for Justice (IJ), claiming violations of the Tennessee State Constitution. "Private land is not open to public officers," said IJ Attorney Joshua Windham. "We look forward to Tennessee's courts declaring once and for all that the Tennessee Constitution does not allow the government to conduct warrantless surveillance of private property."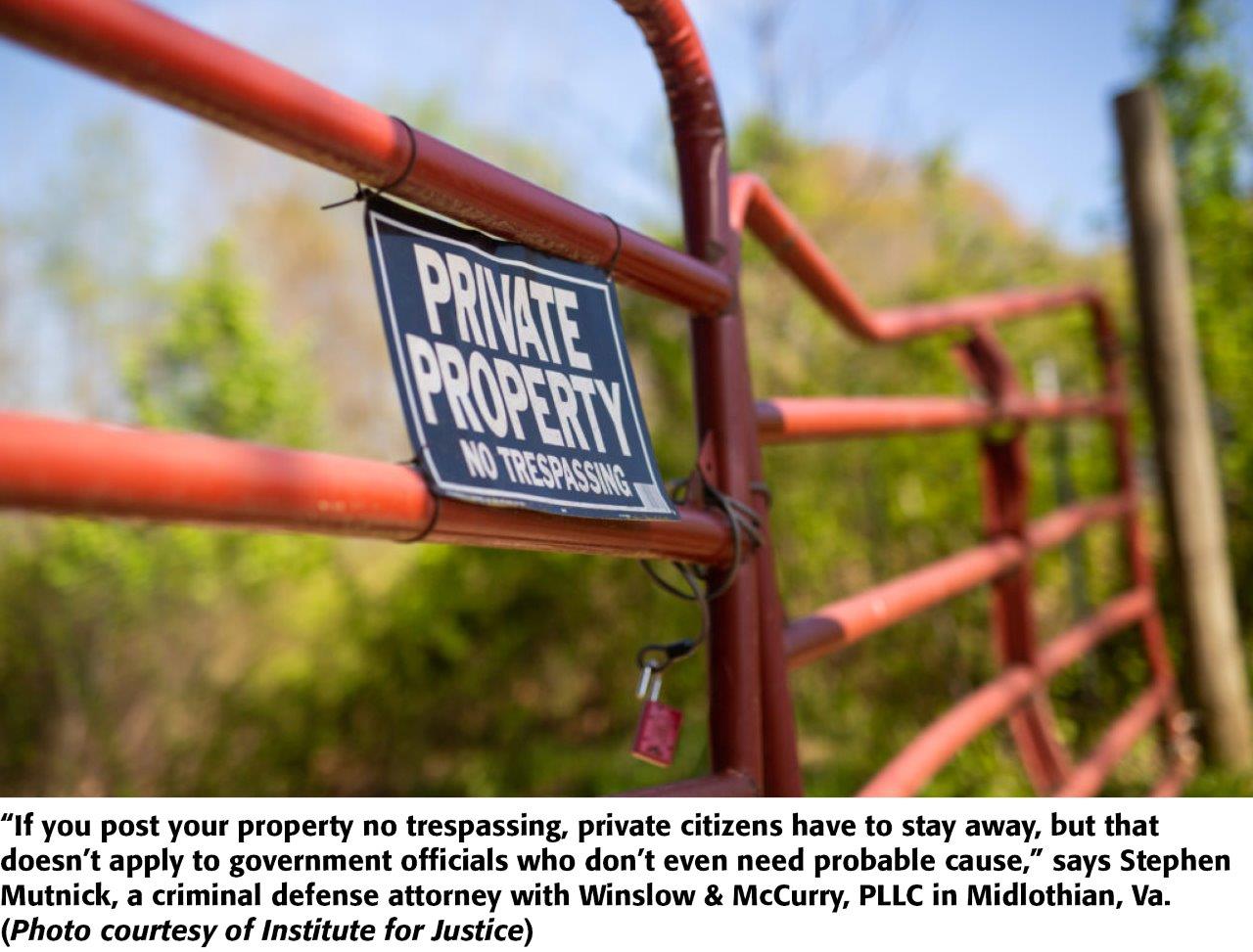 (For details about what happened on Rainwaters and Hollingsworth's land, see Government Cameras Hidden on Private Property? Welcome to Open Fields)
The lawsuit raises questions over the bounds of government power, states' rights, and the reach of the Open Fields doctrine. According to two U.S. Supreme Court (SCOTUS) rulings in 1924 and 1984, the government can monitor a private citizen's land without probable cause or a search warrant. The Fourth Amendment's protection against search and seizure, according to SCOTUS rulings, only applies to an individual's home dwelling and immediate surrounding area.
Considering Judge McGinley's denial of TWRA's motion to dismiss, the Rainwaters and Hollingsworth case will proceed to legal discovery and a future decision.
(For details about what happened on Rainwaters and Hollingsworth's land, see Government Cameras Hidden on Private Property? Welcome to Open Fields)