Ag Economy Barometer 060519
Purdue University and CME Group release the latest Ag Economy Barometer. ( Farm Journal )
Trade tensions and poor planting weather driving farmer sentiments to multi-year lows in May. That's according to the latest Ag Economy Barometer from Purdue University and the CME Group.
In a nationwide survey of 400 farmers, the index falling to 101. That's 14 points lower than April and the lowest reading since October of 2016.
Driving those declines are falling sentiments around current conditions and future expectations. Economists say the drop has now erased all of the gains since the November 2016 elections. Much of the erosion, due to falling prospects for a trade deal with China.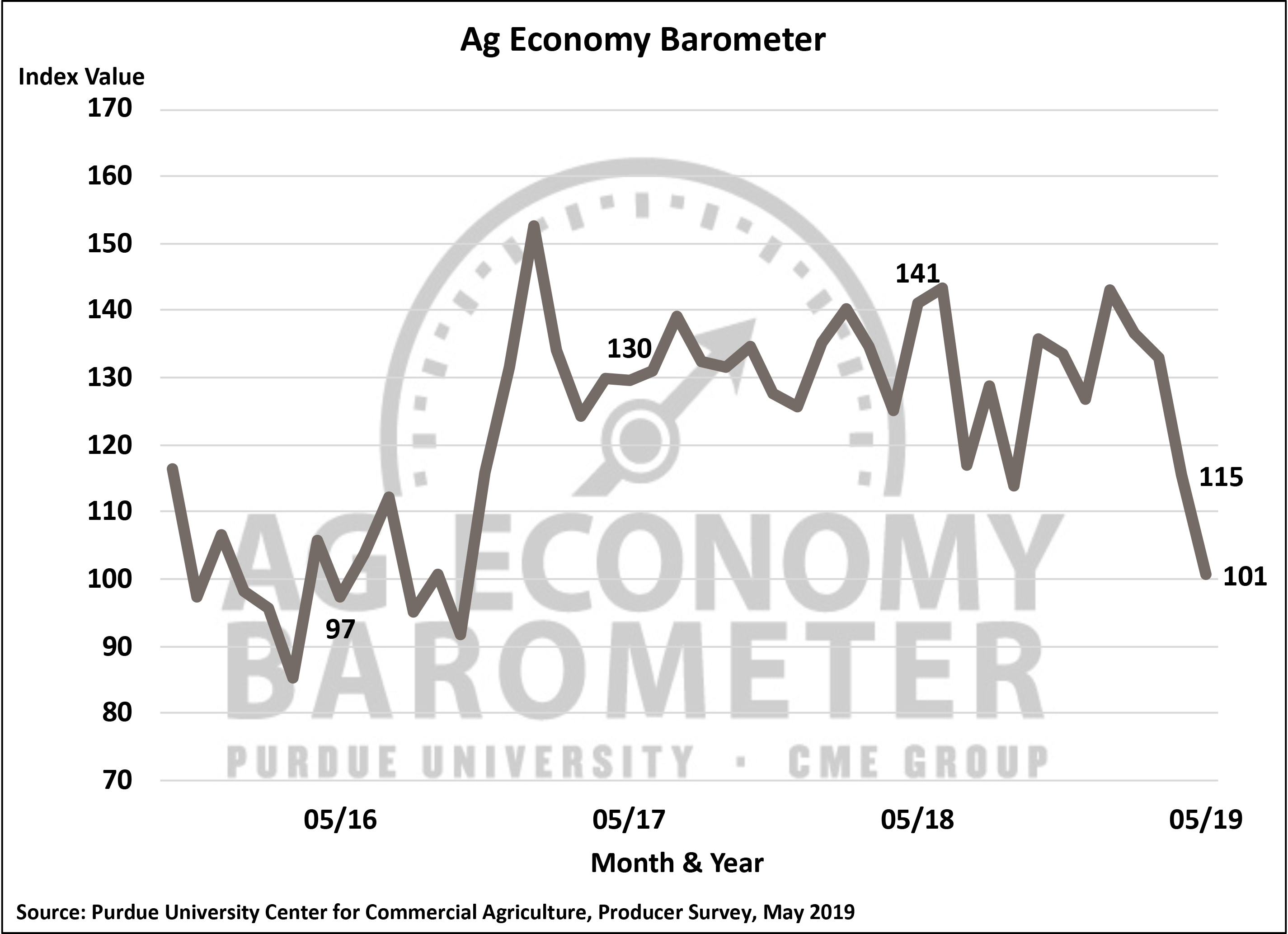 "Farmers are becoming somewhat less optimistic that the trade dispute with China will ultimately be resolved in a way that's beneficial to U.S. Agriculture," said Jim Mintert, with the Center for Food & Agricultural Business at Purdue University. "When we asked them about that back in March, I think 77 percent said that they expected a favorable outcome."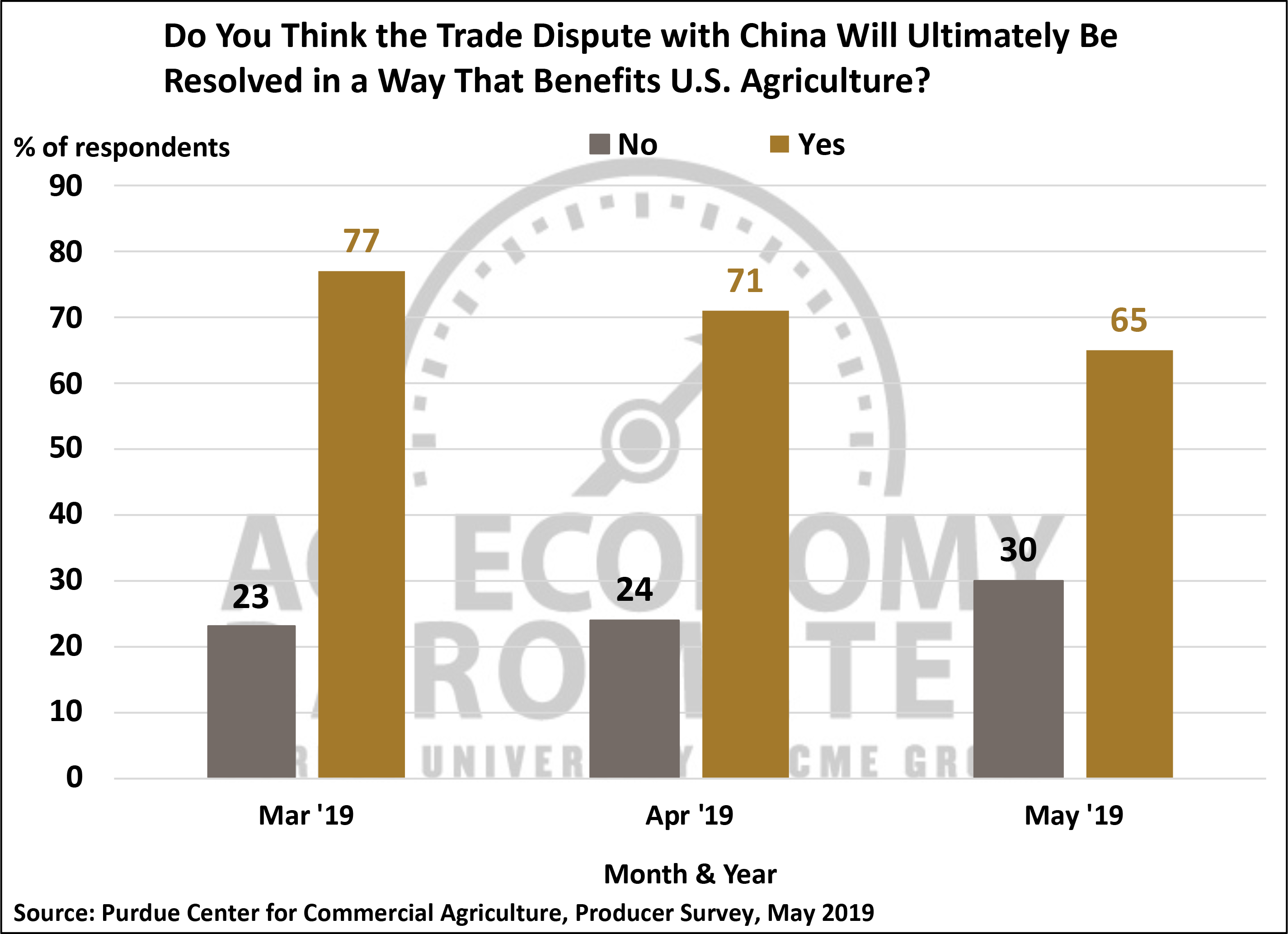 He says in April, that declined to 71 percent and on the May survey, 65 percent said they expected to see a favorable outcome in the long run.
"A majority of farmers still expect a favorable outcome, but it's a smaller majority than what we were seeing back in the winter," says Mintert.
The index on making large capital investments for the farm fell to a reading of 37. That's the second month in the row it's declined and is the lowest ever since data started being collected in the fall of 2015.