U.S. accuses Chinese official of stealing trade secrets ( MGN Online and Darrell Smith )
At 12:01 a.m. Friday, an additional $325 billion in tariffs took effect on Chinese goods, a move President Donald Trump announced earlier this week in a Tweet. The president said this move came after China reneged on a previous agreement, but farmers wonder what this means for their livelihoods.
In perspective, the U.S. has only exported $66.95 billion this year, compared to $74.86 at this point in FY 2018. Imports, however, are up $1.23 billion from a year ago. U.S. ag is set up to fall short of FY 2019's forecast of $141.5 billion in exports and to beat the forecast import of $128 billion.
The administration heard farmers and is presenting a possible solution: a return to a farmer-owned reserve (FOR) or more tariff aid such as Market Facilitation Payments (MFP), according to Pro Farmer Washington Analyst Jim Wiesmeyer.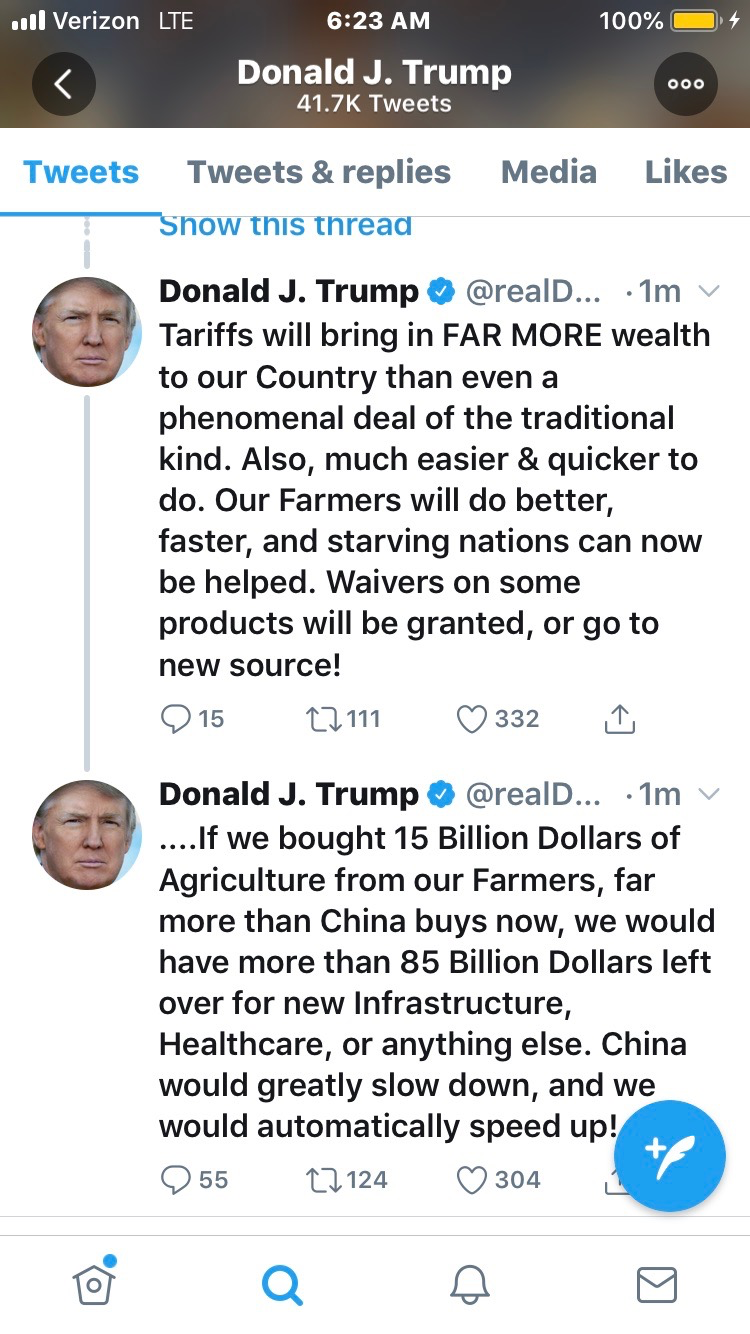 "The tweets clearly signal a possible return to the days of a farm-owned reserve," Wiesmeyer said. "But history shows there were unintended consequences of the prior FOR system."
Consequences include:
USDA is heavy in grain merchandising and those who have experience are no longer with USDA's Commodity Credit Corporation (CCC)

FOR became a "wet blanket" when commodity prices increased because USDA's FOR triggered release of the grain at certain price points

Taxpayers had to pay storage payments for grain

Carryover eventually led to the Payment-in-Kind program but not before making changes to FOR to make it "more effective"
"USDA at the time found, again, that it is very difficult, if not impossible to manage markets," Wiesmeyer continued. "This would be especially the case in the global export markets of today."
However, CCC might not be able to buy out farmers as much as the President has indicated.
"I have no idea who is feeding him this. CCC can buy but has great limitations on donating internationally," a former USDA official told Wiesmeyer.
There's some chance farmers will receive another MFP. Farmers are telling lawmakers they need trade assistance to offset losses. This could be in the form of an additional MFP or something similar.
"We can handle a slump in commodity prices and losses form volatile weather," said Mike Peterson, Minnesota farmer, to lawmakers. "I'll be the first to admit I originally supported efforts to secure better trade agreements and to hold bad actor accountable. [However] the approach to these trade disputes has caused damage I'm afraid will take us decades to overcome."
The White House said it will consider additional measures to mitigate the effects of any retaliatory measures China takes against U.S. farmers. While this conflicts statements made by USDA Secretary Sonny Perdue, it confirms statements from National Economic Council Director. Larry Kudlow.
"Make no mistake about it: We have already had preliminary discussions in the White House for additional support for farmers if this impasse with China continues," said Vice President Mike Pence during a farm visit in Minnesota. He explained U.S. farmers could see a fresh round of trade assistance if trade tensions aren't soon resolved.